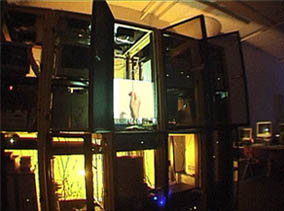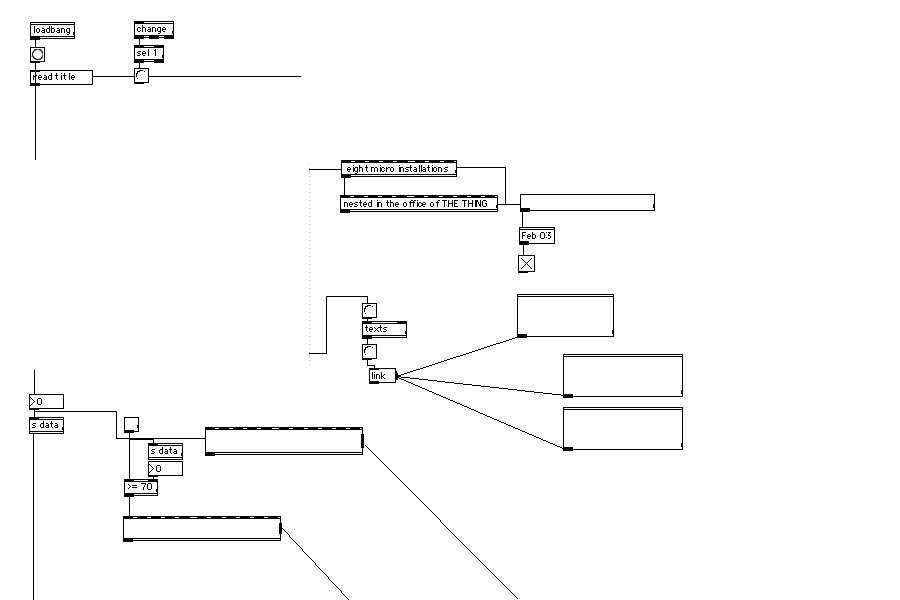 How much compression in digital imagery can be tolerated before an image's expression and meaning are unacceptablycompromised?

The forced reduction of details in digital media are a well known restraint, one that artists have often utilized andcontextualized witha certain aesthetic pleasure.

Many makers have simply moved objects (or sometimes body parts)
a bitcloser to the lens
and therefore ask the viewer to move closer to the screen.

A video that is intended to be seen on a smallscreen reflects
something lively when showing objects life-size
-- or even larger,
closer than the real thing.
Rolf Gibbs "G" 2000
A bomb's eye view of gravity, grace, and the fear of flying. Reclaiming the 360-degree spin as you fall
back to earth.
– D.L.
Johanne Nissen "We are you" 2000
Video meets photomontage, the ultimate lo-fi morphing technique. Exploring the revenge of the real
as Johanne Nissen reclaims advertising postures.
Volker Schreiner "Open up" 1991
Windows, doors, blinds, curtains, fences, and gates open and close, recalls a range of other famous
sequences of opening and closing.
Larry Shea "Hydropilia" 1995
Elemental animation forced on water with food color via a static charged glass plate. Sound is the star
that steals the show, contradicting the speed of the main characters.